How you can LEARN to Be a Modern Mentor
Mentoring is a process--not a sprint to a goal. A mentor is empowered to offer professional expertise as well as support to a less experienced colleague or a peer. A mentor serves as a teacher, sounding board, and advocate for another colleague.
The focus and goal of mentoring is not to point out weak performance, but rather to shape a career and develop potential. Before you can be a mentor, you have to LEARN what it means to be a Modern Mentor.
The LEARN technique from Modern Mentor
Always Listen. As a mentor, your first instinct may be to help by telling or showing. But listening will allow you to get to know your mentee more individually. Listen carefully before offering advice. There will be stressful days and days when your mentee will need a pat on the back.
Listening allows mentors and mentees to build a relationship and support growth because interactions are genuine. It is essential to ask many questions so you can listen and learn about your mentee before offering any advice or suggestions.
Take time to chat about the day in the classroom because knowing the teacher is the foundation for providing tips and guidance to fits the mentee's needs. By listening and giving advice matched to the teacher's needs, your mentee will be empowered to come to their realizations and conclusions and be more impactful.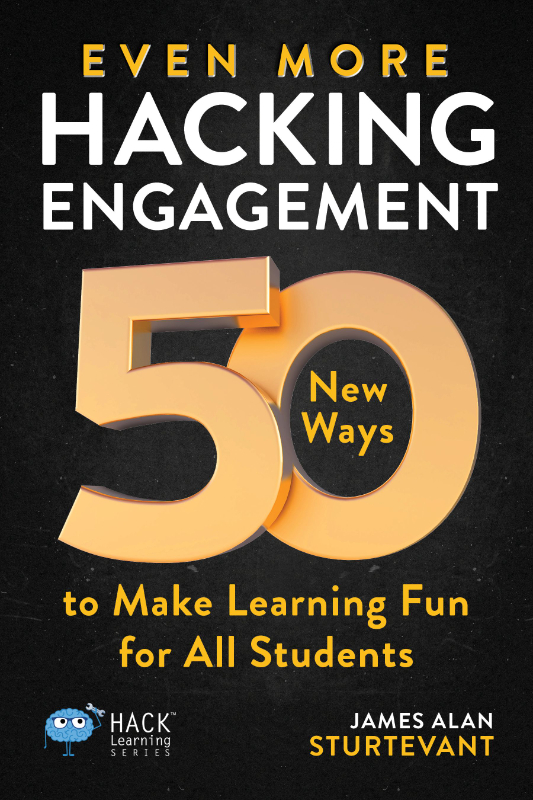 Be Empathetic. As a mentor, you will have more significant experience and tasked with the responsibility to support another educator with less experience. Remember what it was like when you were a new educator, which will help you see life through the mentee's eyes.
An empathetic and caring relationship will allow individuals to connect and understand when there may be generational or experience differences. Your mentee will have questions and bounce ideas off you.
Empathy will show your interactions are authentic and how you genuinely care for the other person. As we have established, learning to be a mentor starts with listening. To be empathetic, listen more than you speak.
Too often, educators (well, most people) talk twice as much as we listen. With your experience, it's easy to get caught up in the act of explaining or sharing something; sometimes forgetting to consider what your mentee might be thinking or feeling.
Make it a practice to lay aside your perspective and step into the shoes of your mentee to consider his/her ideas. Then, your perspective will have more meaning to both of you. Hearing your mentee will allow for vulnerability and show you are human and there for your mentee.
We are strong and proud as educators, but too many professional conversations stay in an emotional safe area of monotone, general talk.
Be Accountable. Show up and step up. Being accountable means staying current in the field and being a lifelong learner. Modeling this kind of accountability is crucial to effective mentoring. You will be looked at as an "expert" by the new teacher and may seem a little intimidating.
Your physical and emotional presence is as essential in mentoring as it is in classroom teaching. Knowing you are available will be a safety net for your mentee in building his/her confidence.
Your mentee will be overwhelmed jumping into this profession. Being on time, helping with deadlines, and most important, following through when you said you were going to take care of something, demonstrates your accountability.
Be Respectful. Respect is the foundation of the mentor and mentee relationship. Respect doesn't happen from day one; it takes time. But two-way respect can be built and earned over time. Respect building can start with merely visiting your mentee's room to say HI, recognizing the relationship is about you both as a team.
A partnership is built on respectful and professional interactions. Your role is not to gain a new friend (it can happen, but is not a requirement) but to keep the conversation and work focused on what's most important. Listening, Empathy,
Accountability and Respect builds trust. The more your mentee trusts you, the more committed and dedicated they'll be to the partnership. Respect also is about admitting your missteps as a teacher to demonstrate how everyone has a learning path and cannot know everything.
Trust and respect go hand and hand. It can be a challenge for some new teachers; having a mentor and opening up, thus being a trustworthy mentor is essential. Ultimately, as mentors, we are hoping to provide helpful feedback and for the mentee to grow and learn because he or she is open to feedback. Be the mentor you needed when you were new to a school. Trust will build a connection and have lasting positive effects on your mentee.
Be Nice. The word Nice is often overused but is vastly underrated. Start with a smile. On those days where we sometimes struggle to be nice, it is still imperative that we show up and serve, and do so with a smile. Your plate might be full and you may have a class of challenging students this year.
Your personal life may be particularly challenging as well, leaving you feeling less than "Nice". Being a mentor does not make you superhuman, but it does require you to have the ability to be nice when you might be feeling less so.
We have all heard the phrase "You get more bees with honey than with vinegar." When you start with a smile, it will be a simple acknowledgment of their presence and a reminder you are there for them.
Mentees may be scared, nervous, or unsure of themselves, so having someone in their corner, treating them nicely can be the motivation to come back the next day. Lead by example, and your mentee will learn to do the same.
Your turn
How can you apply the LEARN mentoring model in your space? Please share your thoughts in the comment section below.